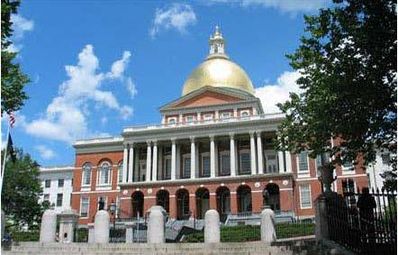 Engineers and Land Surveyors Day at the State House (+ Water Infrastructure Awareness Day)
Tuesday, May 23, 2017, 9:00 AM - 11:45 AM, 11:45 AM - 1:30 PM
More information and Registration Link - (Opens in Survey Monkey)
On Tuesday, May 23, 2017, ACEC/MA, BSCES, and MALSCE members will gather at the Massachusetts State House for our Annual Engineers and Land Surveyors Day at the State House along with leaders from other engineering and design-related associations. These organizations co-sponsor the day:
American Council of Engineering Companies of Massachusetts (ACEC/MA)
Boston Society of Civil Engineers Section/ASCE (BSCES)
Massachusetts Association of Land Surveyors and Civil Engineers (MALSCE)
And several other groups
We arrange for meetings with our members' Massachusetts State Representatives and State Senators based on where our members live and vote.
Download the 2017 Issue Briefing Sheets (available soon) for background on the issues.
Advance Briefing Sessions: in-person at The Engineering Center or by conference call:
Thursday, May 18, 3:00 - 4:00 PM
Friday, May 19, 10:30 - 11:30 AM
Monday, May 22, 1:00 - 2:00 PM
May 23 Schedule:
| | |
| --- | --- |
| 9:00 - 9:30 AM | Registration/Breakfast (continental) and receive materials at the Massachusetts State House, Great Hall. eering Center, additional briefing at 9:10 AM |
| 9:30 AM - 10:15 AM | Briefing with a Legislator (To Be Announced) |
| 10:15 (Senate) and 11:15 AM (House) | Scheduled meetings with your state legislators at the State House |
| 11:45 AM - 1:30 PM | Water Infrastructure Awareness Day (Finish at the State House, return to TEC with any materials) |