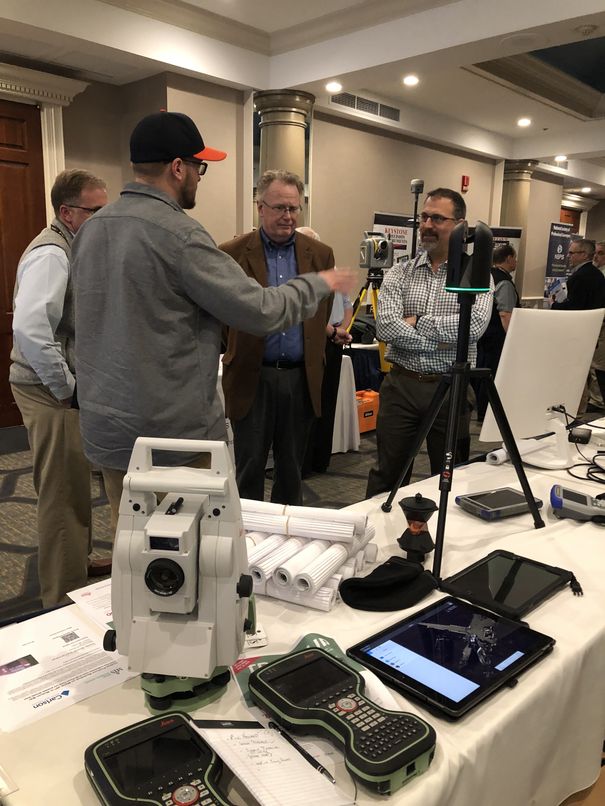 The 2019 MALSCE & North East Surveying Societies Convention, which was held March 15-16, 2018 at the DoubleTree by Hilton Hotel Leominster, was considered one of the most successful in recent years. 150 individuals attended the convention and/or the Surveyor-in-Training and Professional Land Surveyor Refresher Courses that were held in conjunction with this annual event. Thank you to Convention Co-Chairs Brian Koczela of BEK Associates, MALSCE Berkshire Chapter president, Darren Hardy of WSP, MALSCE president, Mark Annis, Tim Armstrong, Jim Seidl, and the rest of Berkshire and Connecticut Valley Chapter members who comprised the Convention Planning Committee for all the time and energy they put into hosting this event.
Organized under the theme Elevating Our Profession, the 2019 MALSCE & NESS Convention featured nine general and concurrent sessions, a 14-company exhibit, a plan contest, MALSCE Education Trust benefit auction, and numerous networking opportunities. The 2020 MALSCE Convention will looking to build on the success of this year's program; plan to attend this March 2020 event.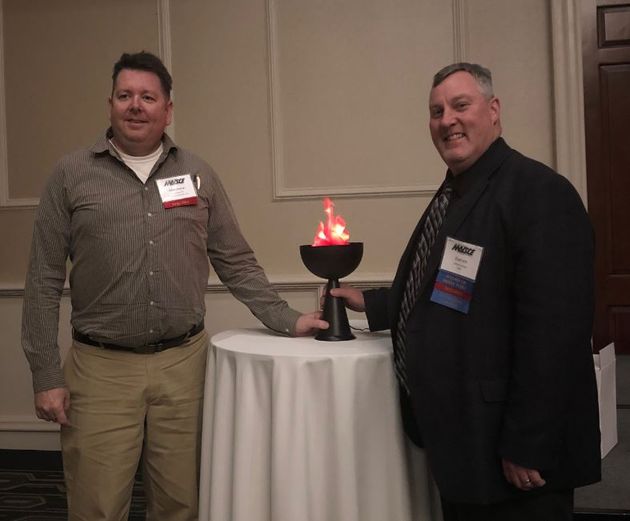 Be sure to check out the next North East Surveying Societies Conference hosted by Maine in 2021! MALSCE President Darren Hardy (right) is shown here passing the NESS torch to Maine Society of Land Surveyors President Matthew Ek (left).